Owner Resources
Info You Need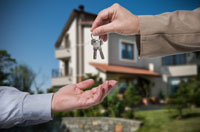 We treat your home as our own. We offer a wide range of property management services to fit your needs as a landlord or home owner. We tailor our services to ensure that you have the highest level of service for your home.
Resources
---
Have A Questions?
Frequently Asked Questions
Q: How long does it take to get a property rented?

A: This depends on the rental rate, the condition of the property, and the marketing services provided by the property management company. We will complete a rental market analysis of properties currently for rent and properties recently rented in the area of your property. We will make a recommendation of a monthly rental rate that will attract renters to your property. We will continue to track the market, get feedback from showings, consult with you, and make adjustments if needed. It is our goal to get your property rented within 30 days. We will do an initial inspection and checklist of the condition and items that need to be corrected on the property to attract renters. It is important for you to make the improvements that we think will help your property rent within 30 days. Your cooperation and investment in your property is the key to attracting good tenants in a timely manner.
Areas We Service
---
Henderson
Southwest Las Vegas
Summerlin
South Las Vegas
Silverado Ranch