Las Vegas Property Management
We Can Help Manage Your Las Vegas Rental Property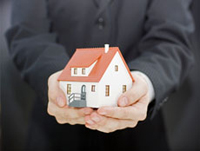 We offer a full range of property management services tailored to you as an investor, homeowner, or landlord. We have an extensive porfolio of single family homes, townhouses, condos, and apartments in the Las Vegas area.
The Benefits of using Fast Lane Realty
Industry leading marketing tools
24/7 maintenance request handling
Prompt Response to Tenant Requests
Low vacancy rate
Low time on market
Industry specific local knowledge
What we do as your property manager:
Fill vacancies
Advertise your rental
Handle tenant inquiries
Background and credit investigations
Application processing
Lease signing
Full service repair
Rent collection
Accounting
Handle Tenant excuses
Evictions
Inquire About Our Services
Frequently Asked Questions
Q: How will my property be advertised?

A: We are a member of the Greater Las Vegas Multiple Listing Service which covers the complete Las Vegas area. We list your property in the MLS and make it available to all of the Las Vegas licensed real estate agent members. Your property will also be listed at the top real estate websites through our affiliation with Realtors.com, ListHub.net including; Craig's List, Zillow.com, Trulia.com, Homes.com, Hotpads.com, Homefinder.com, just to name a few.
Las Vegas Area Information
---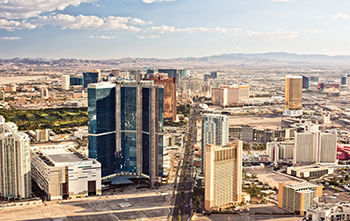 The township of Las Vegas first emerged in the 1940s during World War II with the building of the Basic Magnesium Plant. Las Vegas quickly became a main supplier of magnesium in the United States, which was called the "miracle metal" of World War II.[4] The plant supplied the US War Department with magnesium for incendiary munition casings and airplane engines, frames, and other parts. A quarter of all US wartime magnesium came from the Las Vegas Plant to strengthen aluminum, using 25% of Hoover Dam's power to separate the metal from its ore by electrolysis.[5] Mayor Jim Gibson's grandfather, Fred D. Gibson, was one of the original engineers sent to Great Britain to learn the secret of creating the "miracle metal" which would eventually help the United States and its allies win the war.

Although "born in America's defense", Las Vegas's future after World War II was uncertain. In 1947, magnesium production was no longer necessary for defense, and the majority of the 14,000 BMI employees moved away. Enrollment in the school system was reduced by two thirds and well over half the townsite houses, built to house plant workers, became vacant. In 1947, the United States War Asset Administration had offered Las Vegas for sale as war surplus property.

In an effort to save the city, the Nevada Legislature spent a weekend visiting Las Vegas evaluating the possibility of state administration of Basic Magnesium. Within days of the visit, the legislators unanimously approved a bill giving the Colorado River Commission of Nevada the authority to purchase the industrial plants. Governor Vail Pittman signed the bill on March 27, 1947, helping save Las Vegas from becoming war surplus property.

With the help of local industry, Las Vegas, Nevada, was officially incorporated on April 16, 1953 as the City of Las Vegas. On May 23, 1953, Las Vegas, with its population of 7,410, elected Dr. Jim French as the city's first mayor. Originally only about 13 square miles (34 km2) in size, the city quickly began to grow and flourish, reaching over 94 square miles (240 km2) in size today.

In 1988, the PEPCON rocket fuel factory in the modern-day Gibson Springs neighborhood of Las Vegas caught on fire. The fire quickly spread and engulfed the factory, spewing rocket fuel, smoke, and toxic fumes from the building. The factory was subsequently obliterated by a massive explosion caused by the fire, followed by six smaller explosions. The explosions sent shockwaves through the Las Vegas Valley, shattering glass and damaging buildings miles away in nearby Las Vegas. The explosions also caused some earthquakes, some of which measured over 3.0 on the Richter magnitude scale. Two people were killed, and an additional 372 people were injured.

The events of the PEPCON factory disaster spurred development in Las Vegas from its historical industrial development to largely residential and commercial as it is today. There are no signs of the PEPCON explosion today, and the site now consists mostly of office buildings.

Source: Wikipedia
Areas We Service
---
Henderson
Southwest Las Vegas
Summerlin
South Las Vegas
Silverado Ranch